Portugal golden visa
Citizenship By Investment
Second Passport Through Business and Real Estate Investment
Investing In The Future Has Never Been Easier Than With Fast Passport Boutique! Through Our Professional And Experienced Team, We Offer An Investor Visa Program That Provides A Path To Citizenship By Investment. We Make It Simple For You To Set Up A Business, Purchase Property, Or Other Investments That Can Give You Financial Independence And Long-Term Gains. Whether You're Looking For Residency, Citizenship, Or Just More Options In The Future – Fast Passport Boutique Can Get You There. Get Started Today And Invest In Your Tomorrow!
Portugal Citizenship By Investment
At Fast Passport Boutique, we offer citizenship by investment solutions in Portugal, also known as Golden Visa Portugal, to individuals who want to gain the right to travel and work. Our range of citizenship for sale options includes golden visas and second passport opportunities through investment. The citizenship by investment programs in Portugal are tailored to meet clients' financial needs, enabling them to reap maximum benefits from the new citizenship that they acquire. We have years of experience in helping people achieve their citizenship goals; evaluating each customer's unique situation is our priority. Our dedicated team is on hand to make sure that applicants attain reliable results with flexible requirements, belonging to one of the most recognized program available in the market today.
Portugal's Golden residence permit is better known as the Portugal Golden Visa. It is a five-year investment-based residence route for non-Eu nationals. Aimed to attract international business and direct investors, the Golden Visa allows applicants and dependents to work, live, study, and travel in Portugal and Europe. Visa holders may apply for citizenship after five years.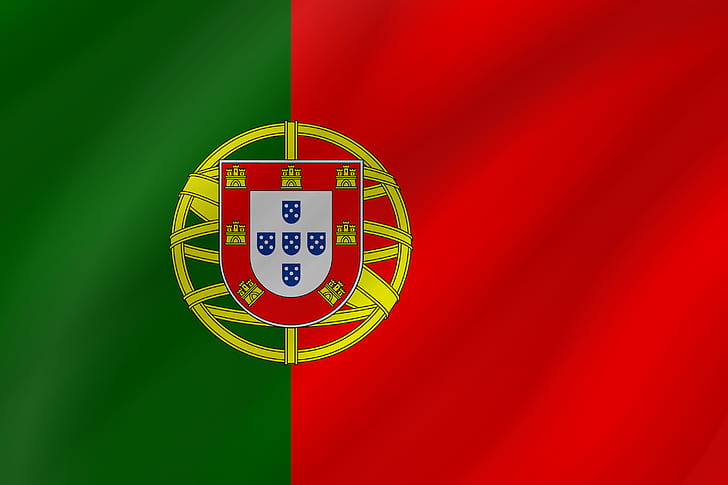 It was introduced in 2012 by the Portuguese Ministry of Internal Affairs through the Portuguese Immigration and Border Service. It has been exceptionally successful and popular with applicants from all over the world.
Golden Residence Permit allows travel to over 171 countries visa-free
N
Citizenship By Investment
N
Portugal Investment Visa
Investment Type & Costs
Purchase a property worth at least €500,000 or more, €400,000 for low-density area properties
Invest €350,000 in real estate more than 30 years old or located in a Portuguese urban regeneration area. €280,000 for the same investment in a low-density area
Invest at least €350,000 in a qualifying investment fund
Capital transfer of at least €1,000,000 into a bank account
Create at least ten jobs
Invest at least €350,000 on the incorporation of a company or reinforce the share capital of an existing company through which you create or maintain at least five full-time jobs
Invest at least €350,000 in research activities focused on science or technology
Invest at least €250,000 to support arts or reconstructions of national heritage
Family Dependents
Spouse
Children under the age of 18
Dependent adult children who are full-time students (under 26 years of age)
Dependent parents
Siblings under 18 years of age
Passport Validity
The Golden Visa is initially valid for one year, renewable after that for two-year periods. (maintain investment for five years)
You can apply for permanent residence or a Portuguese passport after five years of temporary residence.
Book A Free Online Appointment
Z
Portugal Is one of the oldest countries in Europe, located in the southwest of the Iberian Peninsula.
Z
Portugal is a relatively small country of approximately 11 million people. It is safe and stable with a low crime rate, an ideal country for raising families, conducting business, studying, or travelling.
Z
Portugal offers many investment opportunities in the private and public sectors with its secure and fast-growing market with access to the entire Schengen zon
Z
Portuguese Mediterranean climate is characterized by its mild winters and pleasant summers.
Z
Portuguese is the primary official language, but English is widely spoken.
Z
The World's and Europe's leading destination by World Gold Awards.
Z
Preferred and most welcoming nation for expats.
EXCHANGE RATE
1 USD = 0.89 EUR
GOVERNMENT TYPE
Federal Parliamentary Democracy
Portugal Golden Visa BENEFITS
Process
Portuguese Residence in 4-6 months
Portugal allows dual citizenship. No need to renounce your current citizenship.
No long-term residency requirement (First year, seven days and 14 days for two-year periods after that)
No Interview, language skills, education or management experience is required.
Include spouse and dependent children and parents in one application
Global Mobility
Portugal Golden visa allows you to travel visa-free within the entire Schengen Area.
Apply for Citizenship after 5 years.
Travel visa-free or visa on arrival to over 170 countries worldwide.
Wealth Protection
If you reside less than 6 months out of the year in Portugal, you are considered a non-tax resident; as a result, you will only pay taxes on income gained in Portugal.
Double tax treaties with 80 countries (ensuring that you only pay taxes in Portugal or the other countries but not in both).
No inheritance tax in Portugal.
Benefit from a favourable tax regime for the first 10 years.
Fill up the eligibility form today, and we will contact you at the preferred time.
Lala Ibrahimova
2022-10-04
I reached out to Jane Katkova & Associates on the recommendation of a family friend and did not regret it. After an excellent consultation on parental immigration, Jane Katkova and Carina Podcoritov treated our case with the utmost care. The discussion and the information provided were very clear; the process was well organized and without any delay. Jane Katkova's legal knowledge, sharp insights, level of diligence & confidence, and determination have made our case successful. Jane runs her firm with a closet of solutions and hopes for people who need help. Needless to say, it wasn't easy at times, but Carina's professional, legal, proactive, effective, technical and organizational approach has made our work with Jane Katkova & Associates a wonderful experience. Carina was completely dedicated to helping us achieve excellent results. She was very kind, responsive, hard-working, and attentive to details. Any questions were always answered promptly and in a timely manner. Carina provided guidance and moral support. She is a person with great integrity, talent, and people skills. I express my deepest and endless gratitude and appreciation to Jane Katkova & Associates for a wonderful experience. It is a great team that works for the result. We couldn't have done it without you, Jane and Carina. Many thanks indeed for the work done! I highly recommend Jane Katkova & Associates to anyone who needs an immigration lawyer you can trust. Don't hesitate to work with this firm, as you will be in good hands that will make things happen! Good luck to everyone!!!
Philip Stairmand
2022-09-16
Jane Katkova and Associates provided fantastic services. Despite having a 14 hour time difference, Jane's team were always accessible and very quick to respond. Krikor was our case manager and was very attentive and thorough. We are very happy with their services. We were worried the process would have been very stressful and difficult but with their aid, we had a very good experience with Canadian Immigration and a very positive outcome.
Ilana Selivanov
2022-09-15
Jane's team was very professional and prompt in handling our immigration case. Jane is very knowledgeable and experienced which made our process seamless. Our entire process from start to finish was very quick and easy. I would definitely recommend Jane's services. Thank you Jane & Associates for your expertise!
Halyna Blavatna
2022-09-10
A huge thank you to Jane and Krikor for working on our file.The news that our case was approved was the best news we received in the last 10 years.The team of Jane Katkova is attentive to detail,professional and fighting for the client with passion and high expertise.Thank you from the bottom of our hearts.Sincerely,Halyna and Andriy.
I'm grateful to Jane Katkova for assisting me with the application for my Start-Up Visa program with Canadian business incubator.. Jane and Tim were discussing with me many times about my business plan. After I presented to the incubator and received the letter of support successfully. Two and a half years later I am a Canadian permanent resident looking forward to expand my business and becoming a success in Canada. Special thanks goes to Tim for his continuous support and hard work. Tim and Jane were always there to answer my questions and provided assistance with the application. For all aspiring business people wishing to do their business in Canada Jane and her team are definitely people to go with. Two and a half years later I am a Canadian permanent resident looking forward to expand my business and becoming a success in Canada. Special thanks goes to Tim for his continuous support and hard work. Tim and Jane were always there to answer my questions and provided assistance with the application. For all aspiring business people wishing to do their business in Canada Jane and her team are definitely people to go with.
My account manager is Vitaly and he knows what he is doing. He and the whole team helped me to prepare my PR application in a very efficient and professional way. Thanks to him and his team I got my PR without worries. Their communication is very on time as well. Really appreciate and recommended.
Gulshan Rzayeva
2022-06-07
Jane Katkova and Associates offers high quality legal services. Jane and her team serve their customers with a high professionalism and great love. Jane listens to the person carefully and patiently and advises customers in the right way. I am very happy that I relied on expertise of Jane's company and they represented me successfully. I became the PR of Canada as a result of their hard work. Many thanks to Jane and all her friendly team, especially to Vitaly for their help. I highly recommend Jane and Katkova Associates to prospective customers.
High quality service, very professional team! I received my documents in a short time. I recommend Jane Katkova & Associates to anyone who is at the beginning of their immigration journey!
Roman Shyrokyi
2022-05-11
I have been in Canada since 2013 trying to get a Canadian PR. I have dealt with several lawyers, who all promised to assist me with getting a status for myself and my wife, but all lawyers failed. I was referred to Jane Katkova by a Canadian friend, when all hopes were gone. It took Jane less than 2 years and fighting for my wife and myself to complete the file. Now my application is approved. I will be eternally grateful to this company. Thank you Jane for honesty and readiness to fight for us and thank you Carina for always being there to answer our questions. Jane Katkova & Associates is highly recommended.
Contact a citizenship-by-investment expert
FAQs About Portugal golden visa
What are the main benefits of the Portugal Golden Visa Program?
Access to 26 nations in the EU & visa-free travel to 183 nations
Affordable investment options starting from 250.000 Euros
5-years until you qualify for a European passport
A sound investment in a buoyant market that can lead to real returns
Option to become a non-habitual resident and pay little to no tax for 10 years
Short stay requirement
What are the requirements for a Portuguese Golden Visa?
Be either non-EU, non-Swiss, or non-EEA.
Minimum investment of €250,000.
Range of investment routes to pick.
Have a clean criminal record
Spend a minimum of seven days in Portugal for the first year, then no less than 14 days each subsequent two-year period (this is called the stay requirement)
What means NIF in Portugal?
The NIF is your tax identification number, distributed by the Portuguese fiscal authorities and used for tax purposes that are needed to carry out various transactions including opening a Portuguese bank account and buying property.
To open a Portuguese bank account, Global Citizen Solution can introduce you to a competent English-speaking banker in Portugal that can open a bank account even before you come to Portugal.
What's the best Portuguese Golden Visa investment option?
If you ask the experts, we can say without a doubt that the best Portuguese Golden Visa investment option is a residential real estate investment. Over 92% of applicants seek this investment route. The minimum investment is €500,000, which must be made on any type of property or in any number of properties in Portugal's designated interior areas.
What's the Portugal Golden Visa processing time?
The Portugal Golden Visa processing times usually take anywhere from three to six months for approval and issuance of your residence card. Once your Golden Visa is issued, your residence card is valid for 2 years.
Does Portugal allow dual citizenship?
With the Golden Visa program, you can secure dual citizenship. In Portugal, this is allowed and there are no additional requirements for this. However, check that dual citizenship is allowed for your country of origin.
What are the taxes and costs for property purchase and ownership?
For the Portugal Golden Visa Residence Permit via property investment, an investor must also consider the following taxes and costs:
"IMT" or Property Transfer Tax", is the tax on the transfer of ownership of property and varies with the price of the property (It is a sliding scale based on the purchase price – a guideline figure is circa 5-6%)
Stamp Duty – normally 0.8% of the property price
"IMI" or Council Tax, which is the annual municipal property tax; it is levied between 0.3% and 0.5% on the property's tax value
Payable on an annual basis:
Rental income will be taxed at a rate of 28%.
With the Golden Visa does the investor need to pay taxes in Portugal on his worldwide income?
If the holder of the golden visa does not stay in Portugal for more than 183 consecutive days, he/she will not be required to pay taxes for income generated outside of Portugal.
Call us Now
+1 (416) 551-1952